[NOTE: PROBABLY NOT YET FINISHED. THERE WILL BE MAJOR EDITING LATER]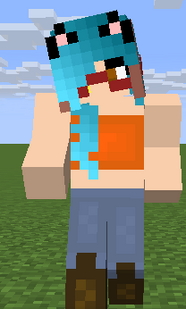 Honor Mackow is the daughter of Charles and Tia Mackow, she - like her mother - has another kid's soul - whose about the same age as her - sharing her body. On occasion, she'll ask the other soul, whom has the name of Noir, for a deal.
She was once a neko, but now she has become a hybrid of a vampire as one had bitten her around 22nd February or so. Apparently, the changes would go through fatal, painful steps, so, she asked Noir to take over. Luckily, Noir is on the side of good with her father, Gunnvid Dirksten.
[NOTE: MORE WILL BE ADDED LATER ON]